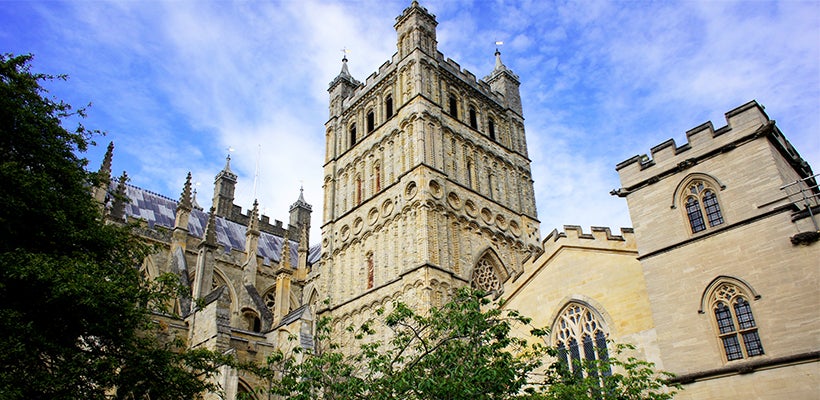 Exeter Study Abroad Program
English majors may opt to spend the spring semester of their junior year at the University of Exeter in the U.K. Students planning to do so should complete ENGL 200 and ENGL 300 by the fall semester of their junior year (the semester preceding study abroad). At Exeter, students will take two courses or modules (each worth 30 Exeter credits) from Rice's approved list of Exeter Courses.
The approved courses taken abroad will be articulated on the Rice transcript as ENGL 325 (two instances of 3 semester credit hours each) with the remaining hours articulated as general TRAN credit. Final Exeter grades will also appear on the Rice transcript, and be counted in the student's Rice GPA. With pre-approval from the Department, ENGL 325 may additionally count toward major field requirements (pre-1800, pre-1900, or critical race, postcolonial, and gender studies). For more information, please consult the director of undergraduate studies in English and the Rice Study Abroad office.