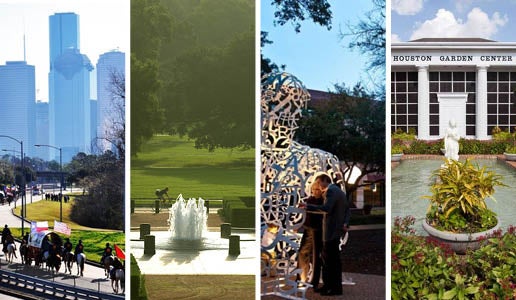 The fourth-largest and most diverse city in the nation, Houston is an exciting place to live and work. As a Rice graduate student, you will receive a Passport to Houston that allows you to enjoy the city's rich cultural and entertainment options and renowned restaurant scene.
Rice's beautiful campus is situated in a historic, tree-lined neighborhood located between the Museum District and the Texas Medical Center. Within a mile of the revitalized downtown, the university is convenient to abundant green space, major sporting venues, and the thriving Arts District. We encourage you to visit in person or to explore Rice graduate student life through a virtual campus tour.
Rice's graduate students live off campus, many in nearby rental properties or at the university-owned Rice Graduate Apartments, Morningside Square Apartments, or the Rice Village Apartments. You can learn more here about Rice's convenient graduate student housing options.