Nineteenth-Century British Studies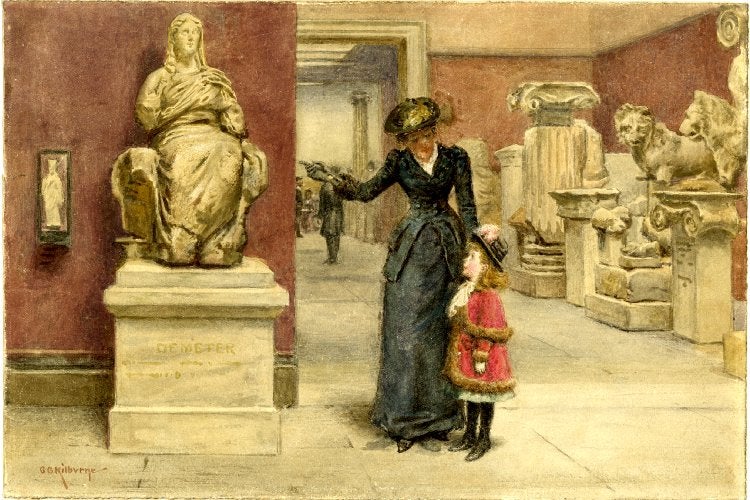 Nineteenth-Century British Studies is a thriving field in the Rice English department. Faculty members include Logan Browning (Dickens, Victorian literature, and publishing history); Helena Michie (Victorian novel; gender and sexuality studies; critical historicism); Timothy Morton (philosophy; object-oriented ontology; ecology); and Alexander Regier (Romanticism, language theory, literature and philosophy). Our curriculum emphasizes a "long and wide nineteenth century" approach, which we enrich with a broad range of workshops, colloquia, and guest speakers. The interdisciplinary Long Nineteenth-Century Seminar has hosted conferences on topics that range from "Disciplinary Flashpoints: Conversations Between English and History" to "Poetry in the Age of the Novel" and "The Long Nineteenth Century." Graduate students participate fully in these conference as speakers and organizers. Students also present their work in our ongoing internal seminar and read together in our graduate study group. Rice was a founding member of the Dickens Project consortium and sends two students each year to participate in the weeklong summer Dickens Universe Conference at UC Santa Cruz; these students also present their work at a second conference in the winter. The activities of the Dickens Project provides opportunities to develop relationships with faculty and graduate students from a wide range of other universities in the U.S. and abroad.
Students researching nineteenth-century British studies have written dissertations on a wide range of topics; most recently these have included temporal forms in writing about the Mediterranean; gender and value; genre and population, Romanticism and China, and the oceanic nineteenth century. Our graduates have taken academic positions at liberal arts colleges and R1 universities, including Syracuse University, McAlister College, the University of Connecticut, and Southwestern University. Many have also published books related to their research at Rice, such as Ayse Celikkol's Romances of Free Trade: British Literature, Laissez Faire, and the Global Nineteenth Century (Oxford University Press, 2011); Janet M. Myers's Antipodal England: Emigration and Portable Domesticity in the Victorian Imagination (SUNY Press, Studies in the Long Nineteenth Century, 2009); Eileen Cleere's Avuncularism: Capitalism, Patriarchy and Nineteenth-Century English Culture (Stanford, 2008); and Victoria Ford Smith's Between Generations: The Collaborative Child and Nineteenth-Century Authorship (forthcoming). In addition to participating in national and international conferences, recent graduate students in nineteenth-century studies have published articles in highly ranked journals, including SEL, Victorian Review, Victorian Literature and Culture, Nineteenth-Century Contexts, European Romantic Review, English Language Notes, Dickens Studies Annual, and Comparative Literature Studies.
Recent guest speakers have included: Ian Balfour, Sukanya Banerjee, Ericka Beckman, John Bowen, James Buzard, James Chandler, Kate Flint, Ryan Fong, Barri Gold, Lauren Goodlad, Jen Hill, Linda Hughes, Lara Kriegel, Caroline Levine, Marjorie Levinson, Saree Makdisi, Robert Markley, Geoffrey Quilley, Jessie Reeder, David Simpson, and Joseph Viscomi.
For more information, please visit: http://19thcbritlit.blogs.rice.edu.